??? ???????? ??? ?? ???????? ???????????
---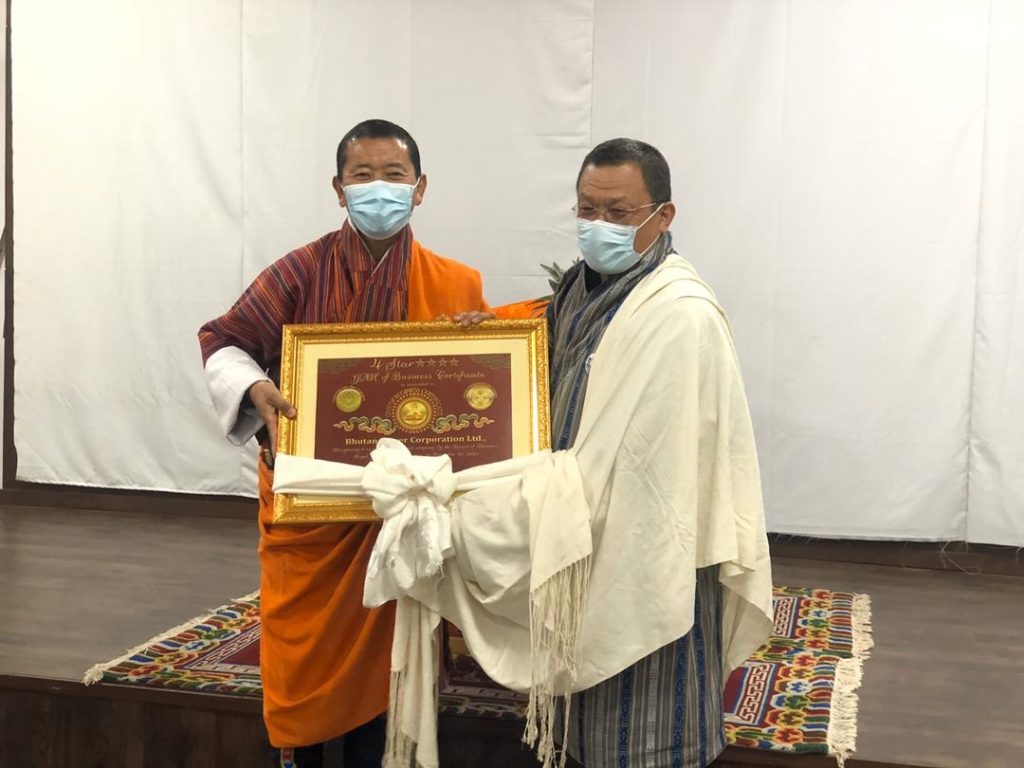 On the 30th December, 2021, BPC was awarded with the first GNH of Business Certificate by the Center for Bhutan and GNH Studies (CBS). The certificate indicates that the company's business processes are in line with the GNH values and It is a testament to its vision & mission in serving the nation. The CEO in his acceptance speech said that BPC shall work even harder to fulfill its mandates in line with the GNH values.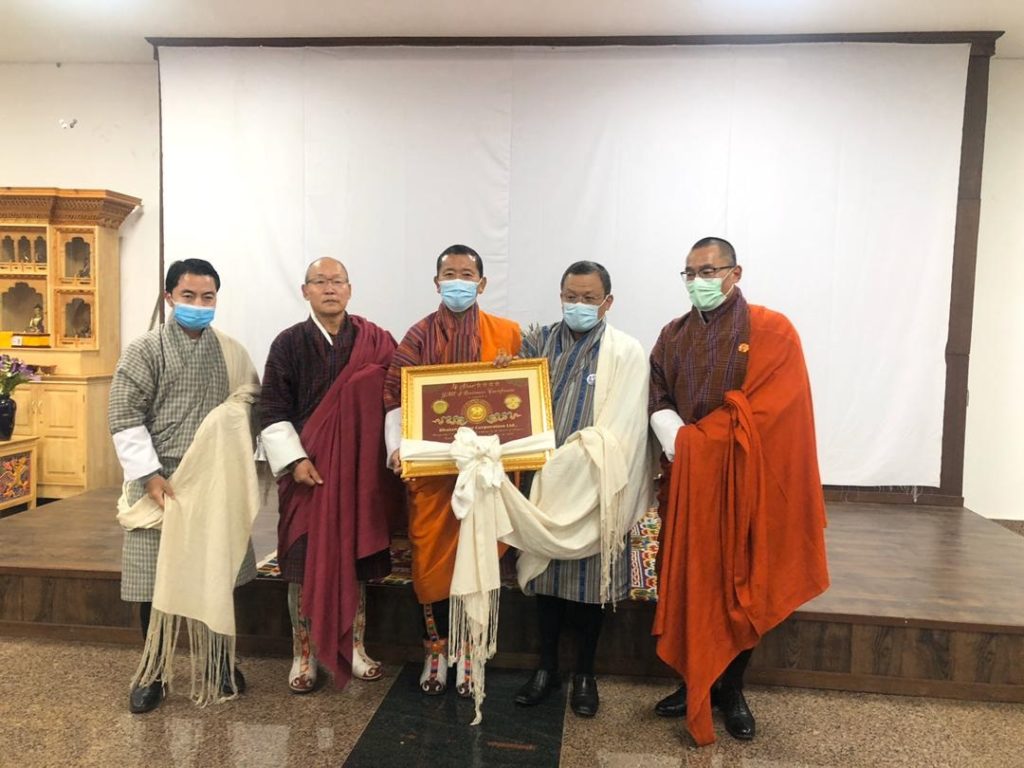 The award ceremony was graced by Hon'ble Prime Minister Dr. Lotey Tshering. In attendance were former Prime Minister, Dasho Tshering Tobgay, Cabinet Director and BPC Management. Along with Bhutan Power Corporation Limited, Bank of Bhutan and Bhutan Telecom Ltd. also received the certificate.