WORLD ENVIRONMENT DAY 2022-Mass Cleaning Campaign of Chubachhu Stream
---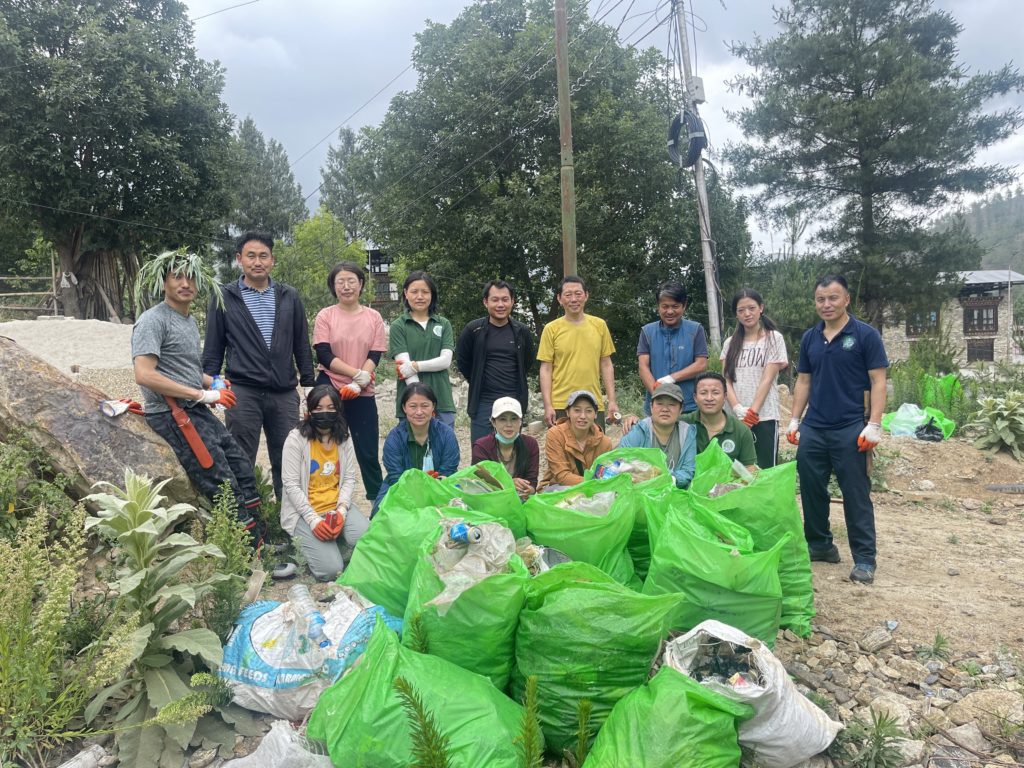 Bhutan Power Corporation Limited conducted a cleaning campaign to observe the 'WORLD ENVIRONMENT DAY' 2022 by cleaning the adopted section of Chubachu Stream in Thimphu near the Chubachu substation area.
BPC has been cleaning the Chubachu stream yearly starting 2017 either on 'WORLD WATER DAY' or 'WORLD ENVIRONMENT DAY'. BPC adopted a 200-meter stretch of Chubachu stream near Chubachhu Power Substation to clean and maintain periodically in 2017 on the "WORLD WATER DAY"-22nd March 2017 which was launched as a pilot project to clean and maintain streams and rivers of Bhutan by the National Environment Commission Secretariat (NECS) in partnership with Bhutan Red Cross Society (BRCS), Royal Society for Protection of Nature (RSPN), Clean Bhutan, Thimphu Thromde and various stakeholders.
Environment, GIS, and Survey Division, BPC coordinated the cleaning program with about 16 volunteers from the BPC head office and collected about 20 bags of waste from the area and took them directly to the Meymey Lakha Landfill area for proper dumping. The waste collected comprised household wastes, pet bottles, old rugs and clothes, construction debris, baby diapers, sanitary pads, etc.